Reiki (pronounced ray-key)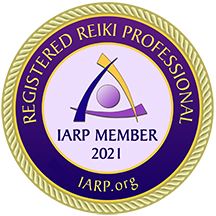 It's a Japanese technique for stress reduction and relaxation that also promotes healing.
At hospitals and doctors offices Reiki is beginning to gain more and more acceptance as a meaningful and cost-effective way to improve patient care. Patients have reported having less pain and a faster recovery time from surgery.  Reiki has also been known to improve mental attitude and reduce negative effects of medication.
Anyone can learn Reiki.  You don't have to be in the medical or healing arts profession to be a successful Reiki practitioner.  But it can be easily integrated into those professions.
If you're curious about Reiki and interested in learning more...  
call 518-232-7676 or you can Book Now to schedule your online instruction.
Some of the subjects that will be touched upon in the Reiki I class are:
Definition of Reiki

How Reiki heals 

Uses of Reiki

History of Reiki

Mindful meditation

Self-treatment

Practice giving Reiki to others
Pricing:
Reiki I Online Class - $99.00
Reiki II Online Class - $99.00
Reiki I and Reiki II Online Class - $149.00
Distance Reiki is a technique within the system of Reiki that enables you to give a Reiki session beyond the limitations of time and space. It expands the practitioner's ability to transmit spiritual energy beyond physical touch.
Distance Reiki pricing:
10 Minute Session - $20.00
20 Minute Session - $35.00
30 Minute Session - $50.00